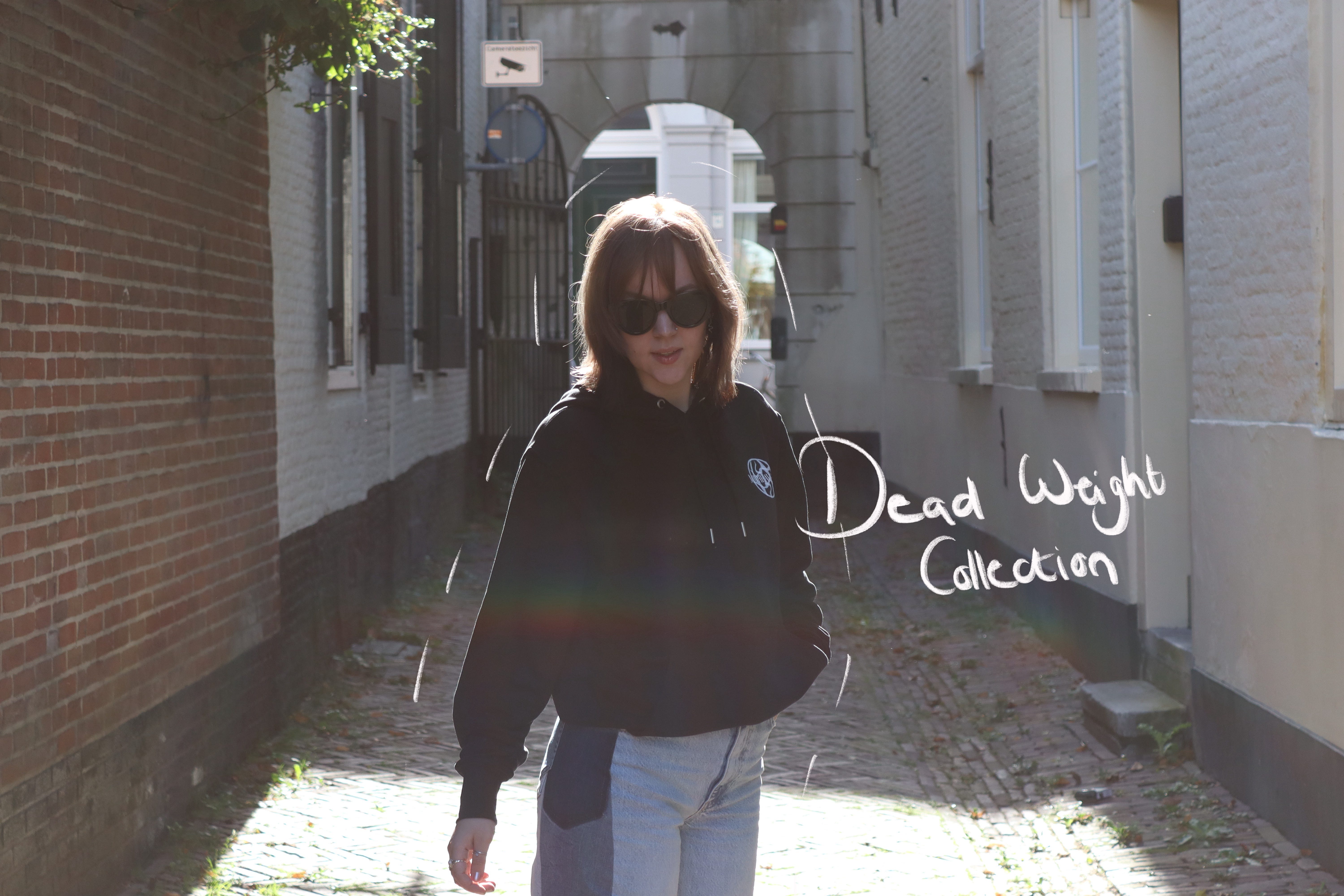 SUSTAINABLE FASHION & ART, CREATING TO MAKE THE WORLD A BETTER PLACE
ONE OF A KIND PIECES
Unique pieces made of second hand clothing and materials. 100% sustainable, only one made of each piece to assure you own a one of a kind piece.
SUSTAINABLE CLOTHING
Sustainable produced and printed clothing made in The Netherlands. The items itself are completely sustainable and so is the way they're printed.
ORIGINAL PAINTINGS
Secure yourself an original painting, uniquely made to be seen and brighten up your place.
DEAD WEIGHT COLLECTION
Browse Midheaven's new collection consisting of one of a kind pieces made of second hand clothing, original paintings & sustainable hoodies + shirts.
SUSTAINABLE MISSION
Fashion production makes up 10% of humanity's carbon emissions, dries up water sources and pollutes rivers and streams. 85% of all textiles go to the dump each year.

My mission with Midheavens is to make clothes that don't hurt our planet and our people. To show you all the possibillities within sustainable fashion.
REVIEWS
The hoodie is beautiful! It's very comfortable. The fabric is super soft and warm, but not very thick. It looks exactly like what I ordered. I'm very happy!

- Martien (website review)
REVIEWS
This hoodie is amazing! It's very soft and has a perfect length, not too short and not too oversized. I ordered a size M, as usual, and it fits perfectly. The print stays beautiful after washing it a few times.

- Gwen (website review)